We all came to be sisters in our own unique way - but we all have common threads that weave our stories together. Here are our stories. Click and explore:
Sister Georgina Severin, D.C.
"One day, I was praying with Matthew's Gospel and was captivated by Jesus' question to Peter, "Who do you say that I am?" ... I heard that question in a new way, one that hit to the very heart of all my searching."
Sister Joanne Donovan, D.C.
"My sister picked up a pamphlet from our parish church and left it on our dining room table. I picked it up and began to read...This seemed like a sign from above!"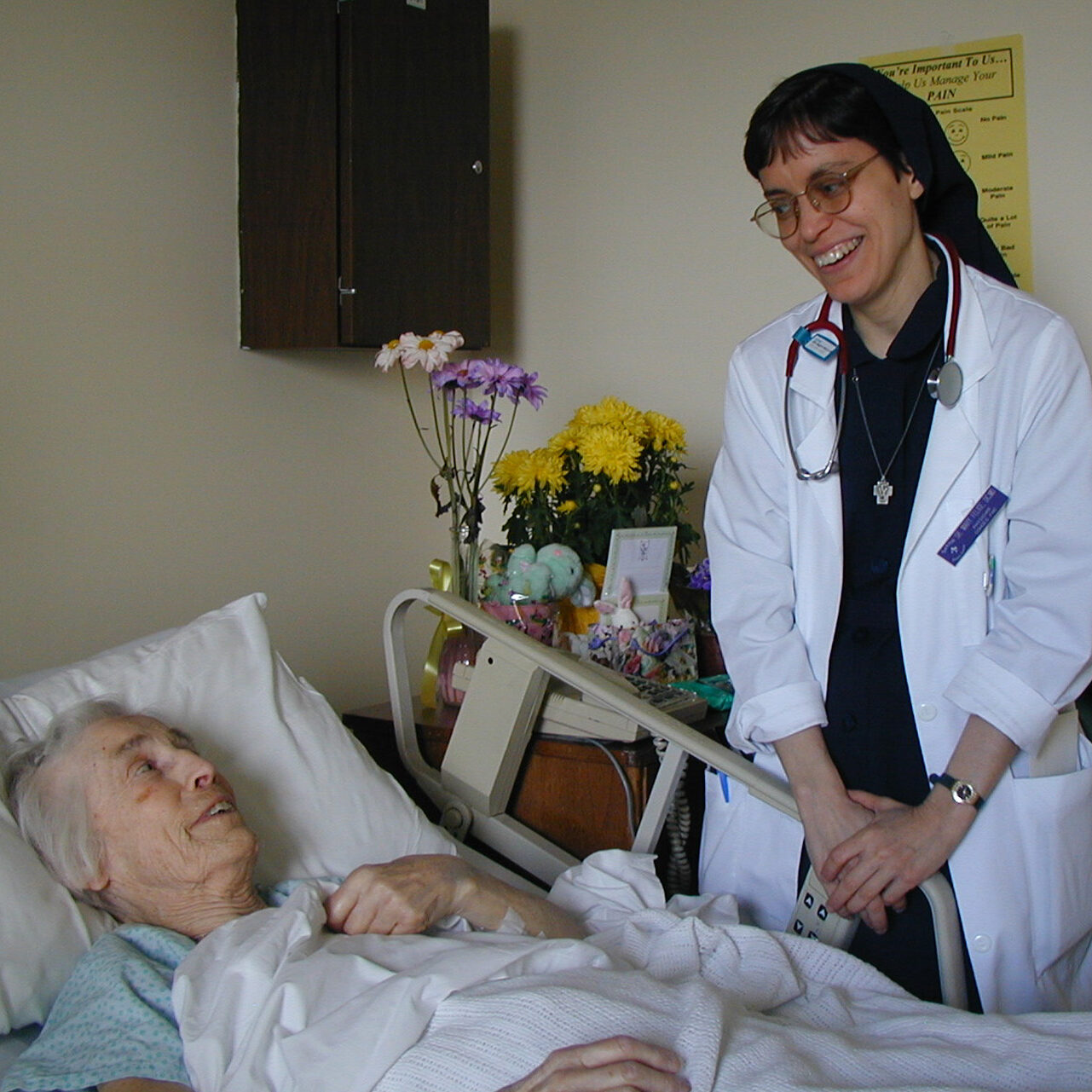 "It was a shock really...I couldn't deny how real it seemed and the peace that the idea brought."
Sister Migdalia "Meggie" Flores, D.C.
"After 37 years, here I am with the fire still burning inside of me. Still in love. The story has not ended yet and, to my understanding, will last for eternity."
Sister Mary Frances Hildenberger, D.C.
"What impressed me most of all was their joy – with us and with one another. They seemed so happy in the life of service that they had chosen."
Sister Honora Remes, D.C.
"I knew the Daughters were involved in everything from midwifery to childcare centers for parents of the working poor. It seems nothing was out of bounds if it addressed the well-being of those our complex social systems leave behind."
Sister Margaret Mary Hohl, D.C.
"A Sister came by to talk with the children. She smiled at them and talked with them as they waited for their father... This very brief encounter touched me deeply."
WANT TO START YOUR OWN STORY?